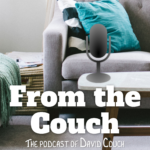 Romans is a defence of Paul's mission to the nations. His defence for going worldwide.
The gospel has come for all and for free, and now it needs to go into this world.
And in Romans 6-8 Paul is showing how the gospel is the solution to everything we should have been.
Let's see how that works…
Any questions or comments can be sent to [email protected]
This was preached at the Cornhill Training Course on 6th December 2019
Intro and outro music: Worldwide: Two, by Audio Adrenaline