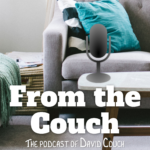 How can we know what God is like?
Is God like an online order where we don't know what we're getting, until the knock at the door?We can read our Bibles, but is that like reading a product description? Could the information be wrong?
The disciples in John 13, they've spent 3 years with Jesus. And that's all about to come to an end. In less than 24 hours, Jesus is going to be betrayed, tried by Pilate, and executed. He is going to die a death only the lowest of the low could face.And so this marks the end of Jesus' ministry. The last words of Jesus to his disciples. What will he say? What do they need to know?
John 13 teaches us about what God is like and how we can know that. So what does it teach us?
This was preached at Christ Church Hemel on 21st February 2021.
All comments and questions can be sent to [email protected].