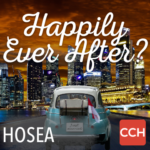 "An eagle is over the house of the Lord!"
Why is that eagle there? The answer, because God is steady in His loyalty.
How does that work? Let's see…
---
Any questions or comments can be sent to [email protected].
This was preached at Christ Church Hemel on 1st March 2020.
Intro and outro music: Beautiful Love by The Afters