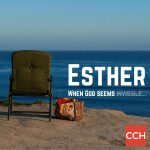 Do you ever feel that God is invisible? That he is absent from the world? That he might not be active right now?
Do you ever wonder how we should act in a world where others seem to be more powerful? Where governments seem to be in total control? Where God's people get sidelined?
Did you know, there's a Bible book about just that?
Over the next few weeks I will sharing my sermon series from the book of Esther. Esther's a book where God's name doesn't come up even once. But, when we look carefully, God is extremely active.
It's a book with conspiracies, misuse of power, coincidences, relationships and more. Intrigued? Well let's dive in.
Any questions or comments can be sent to [email protected].
This was preached at Christ Church Hemel on 7th May 2023.