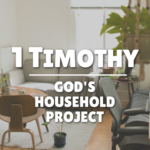 If you were to come up with a list of things that really matter in a church – that really matter in your church – what would you say?
Paul says serving is one of those things. Let's see why!
Any questions or comments can be sent to [email protected].
This was preached at Christ Church Hemel on 3rd December 2023.
To catch up on the rest of this series, visit our archive!