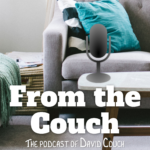 What has gone wrong? Does belonging to God really change anything? The people of Malachi's day are sure that is the issue. But are they right? Or has something else gone wrong?
Over the next few weeks I am going to share a sermon series I have been giving on Malachi. Malachi is a book written to people who have become disappointed. 
Any questions or comments can be sent to [email protected].
This was preached at Christ Church Hemel on 9th October 2022.